"Sold in 99 Days or Less
Or We Pay You!"
Traditional thinking in an un-traditional market? Is that the answer? In these unprecedented times to be successful in real estate sales, you must think outside the box.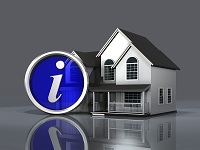 I'm Robert Lindquist, my "Sold99 Team" of creative professionals have developed innovative systems and marketing strategies that enable us to guarantee the sale of your property in 99 days or less for as little as 4.75% and we put it in writing.
We are not your "traditional real estate sales people". We understand how important it is for you to get top dollar for your property and our team is here to help. As part of our unparalleled service, we provide our clients with our unique global marketing system, a complimentary room-by-room analysis of the property along with expert staging recommendations for the interior as well as the exterior of your property. We also provide our clients with a detailed market study specific to their property that includes up to the minute sales and inventory information for this ever changing market. Our 99-day sale guarantee is simple, we put it in writing, and we back it up with our money! (Certain terms and conditions apply)
In addition, should we choose to work together we offer our "Easy Exit Guarantee". If for any reason, you become dissatisfied with the service we provide you, simply notify us and allow us seven (7) days to correct the problem as we like self-improvement. If you are still unhappy, simply request a unconditional release and we will immediately withdraw your property from the multiple listing service and send you a copy of your cancelled listing. It's that simple.
Click Here For Additional Information On My "99 Day" Guarantee